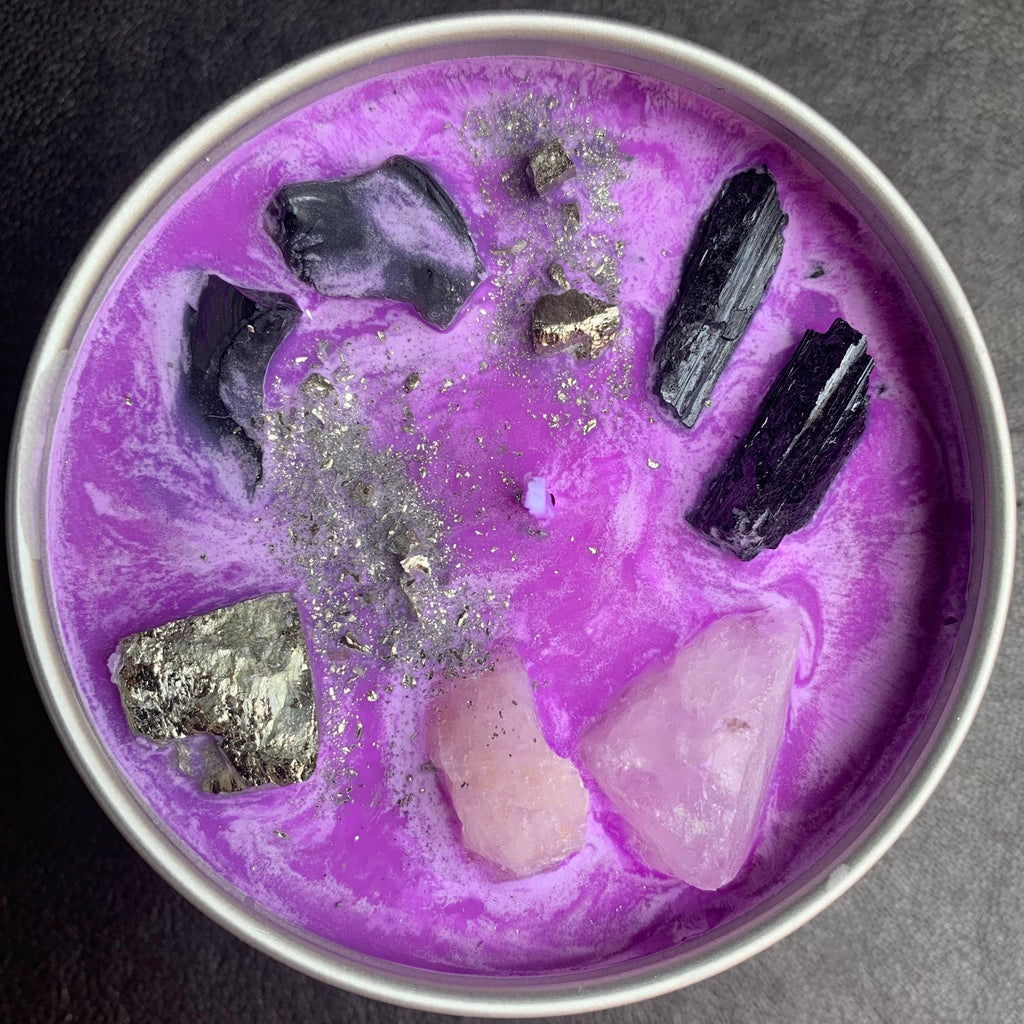 "Love Potion" 8oz Travel Hand-Poured Soy Purple Candle
$14.00 $18.00
MediaNoche Meditations Love Potion Candle
Crystals: Rose Quartz, Black Obsidian, Black Tourmaline, Pyrite
Benefits: Rose Quartz has been used as a love talisman since 600 BC. Black Tourmaline and Black Obsidian block negativity.
Your candle was hand-poured into a heavy-bottom rocks glass. When the candle is finished, wipe out any remaining wax and wash with soap and warm water. Place your crystals on a windowsill, bedside table, or in a potted plant to continue enjoying them. Keep your tumbler as a rock-bottom glass for your kitchen, or return your vessel for a $5 store credit to MediaNoche!
Hand-poured candle made from American farmed non-GMO soy wax. Each candle has two wicks to prevent tunneling and provide an even burn; burn time is approximately 60 hours.
Candles are hand-poured in small batches. Because they are all one-of-a-kind, they may not look exactly the same as those pictured. 
Each candle comes gift boxed and includes a card with details about the crystal and healing properties.