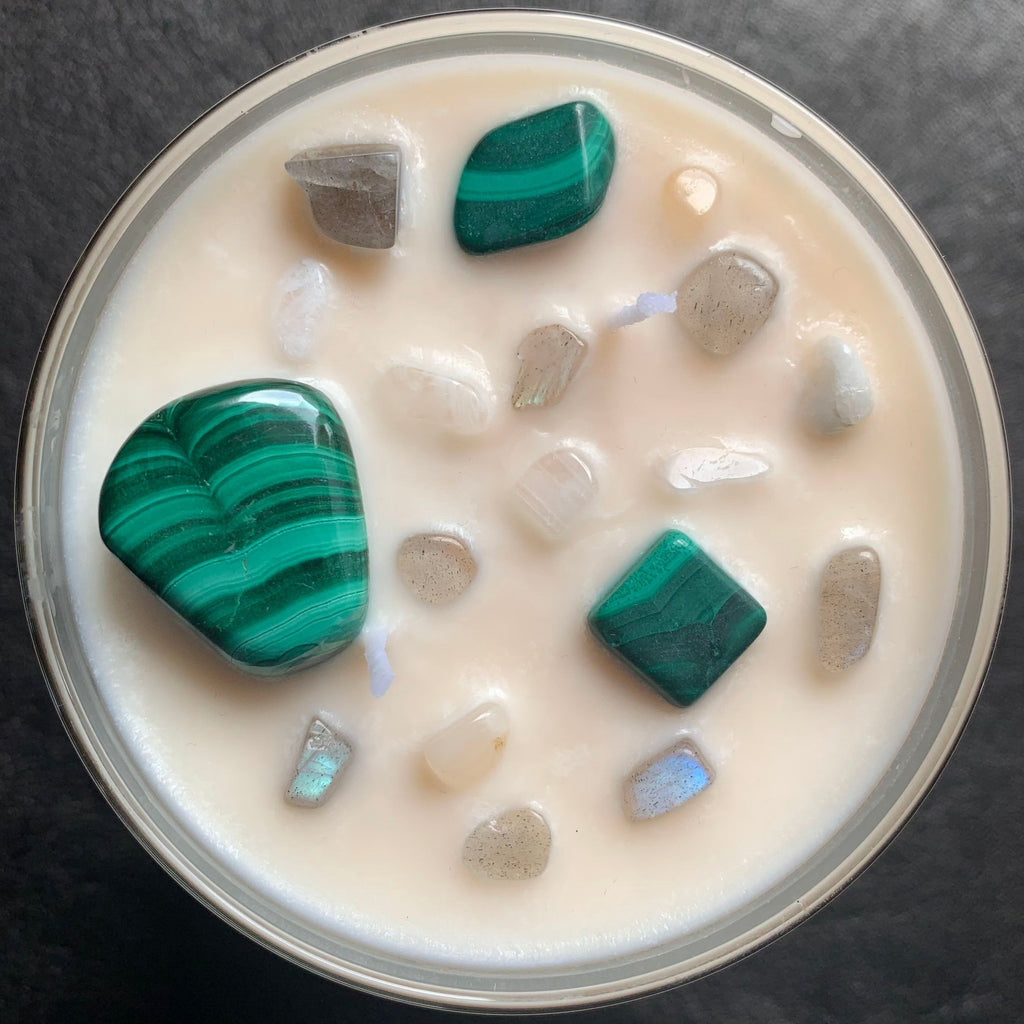 "Wanderlust" Red Ginger Hand-Poured Soy Candle
$26.00 $34.00
MediaNoche Meditations "WANDERLUST" Red Ginger Candle
Crystals: Malachite, Moonstone, Labradorite

Benefits: Guardian, Protection, Destiny
11oz Tumbler
Harness the healing power of crystals when you travel with the MediaNoche Meditations "Wanderlust" candle. This bold ginger scent is warm and earthy.
When your soy candle is finished, scoop your crystals out with a spoon & wash them with soap and water. Then place your crystals on a windowsill, bedside table,
 

or in a potted plant to continue enjoying them. 
Your candle was hand-poured into a heavy-bottom rocks glass. When the candle is finished, wipe out any remaining wax and wash with soap and warm water. Voila! Bottoms up!
Hand-poured candle made from American farmed non-GMO soy wax. Each candle has two wicks to prevent tunneling and provide an even burn. Burn time is approximately 60 hours.
Candles are hand-poured in small batches. Because they are all one-of-a-kind, they may not look exactly the same as those pictured. 
Each candle comes gift boxed and includes a card with details about the crystals and healing properties.