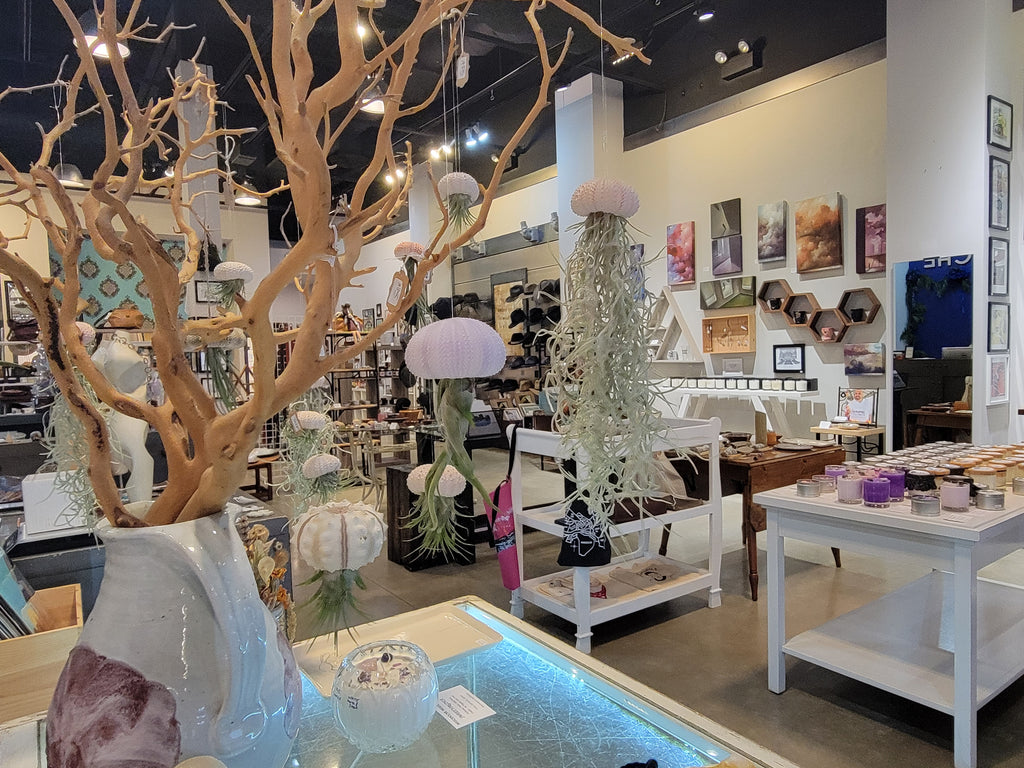 Live Air Plant Jellyfish (Several Sizes and Types Available)
$23.00
Airplants are easy care house plants that do not require soil.

Beautiful addition to your home - a hand picked sea urchin shell, each one having a live tillandsia airplant or spanish moss added to create a unique hanging jellyfish ornament.

Comes with loop of line attached, for you to hang your decoration, and create a jelly fish floating in mid air.

Each shell is unique and is a real sea urchin shell.  Each plant is a living air plant. Photos are examples.  Shell coloration, pattern and species of plants may vary from those shown as they are created from shells and plants currently in stock. 
You are buying 1 sea urchin shell with attached airplant; all airplants will come with care instructions.