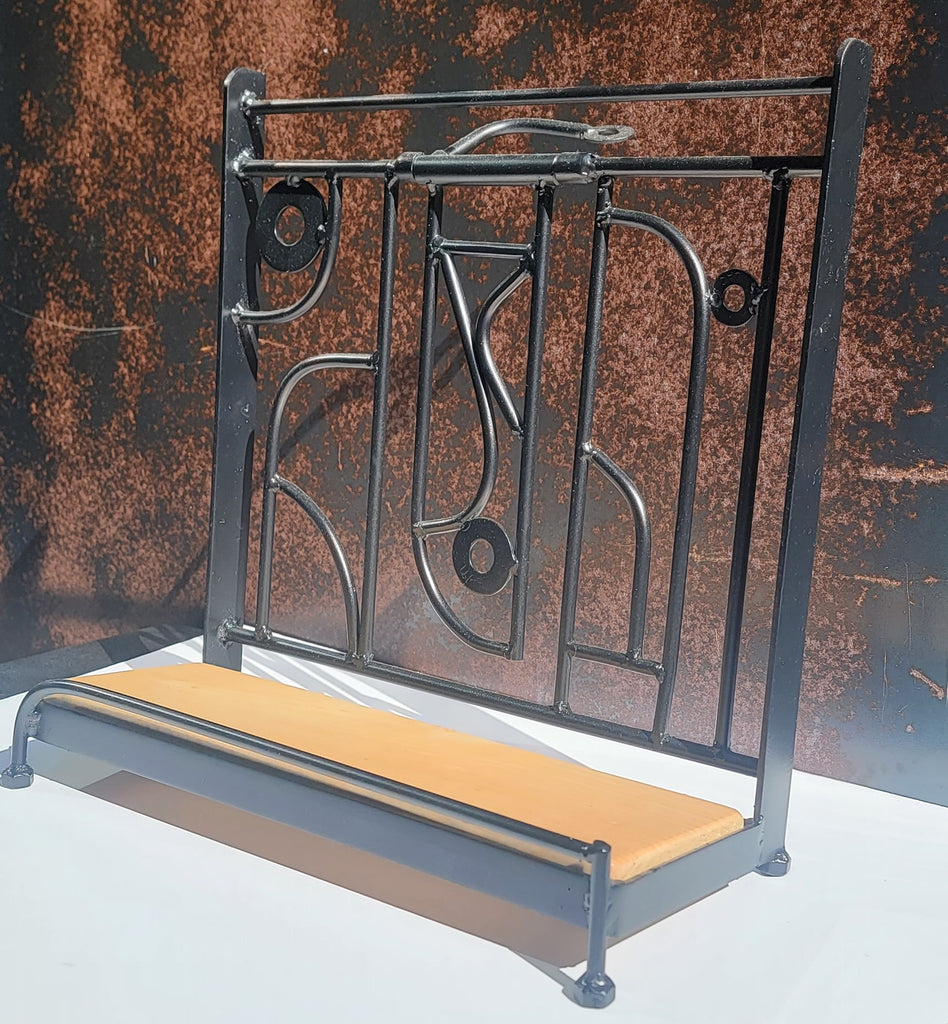 Found Punk by Keith Ramsey Cookbook Stand
$165.00
Hand-welded repurposed metal and wood cookbook stand. Perfect for the chefs and foodies in your life! Functional Sculpture that is a total vibe in the kitchen.
Keith Ramsey is an artist from Richmond, Virginia. His work includes 2-dimensional paintings, custom furniture and 3-dimensional "FoundPunk" pieces that incorporate steel, antiques, and found objects.
One of a kind.
Twelve inches tall and wide -- and five inches deep.

Price includes shipping.