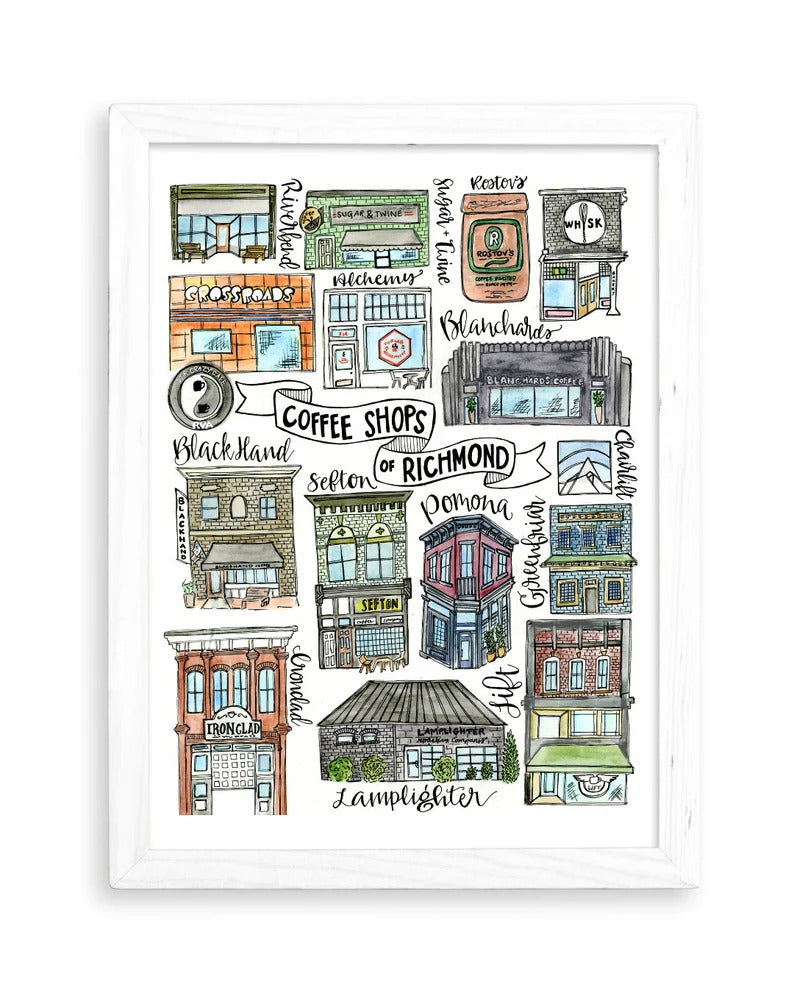 Richmond, VA Coffee Shops 11x14 or 8.5x11 Print by Mad Kitchen Co
$22.00
This vertical poster was designed with watercolors, fountain pen.
Available in size 11x14 or 8.5x11
This art print features iconic coffee shops of Richmond, VA. The design was created with watercolors and fountain pen.

This print includes Riverbend, Crossroads, Sugar + Twine, Alchemy, Blanchard's, Rostov's, Whisk, Stir Crazy, Chairlift, Blackhand, Ironclad, Sefton, Pomona, Greenbriar, Lamplighter and Lift.

This print has about a 1" border of white which leaves it perfect for framing. It is printed on matte, poster-grade paper.