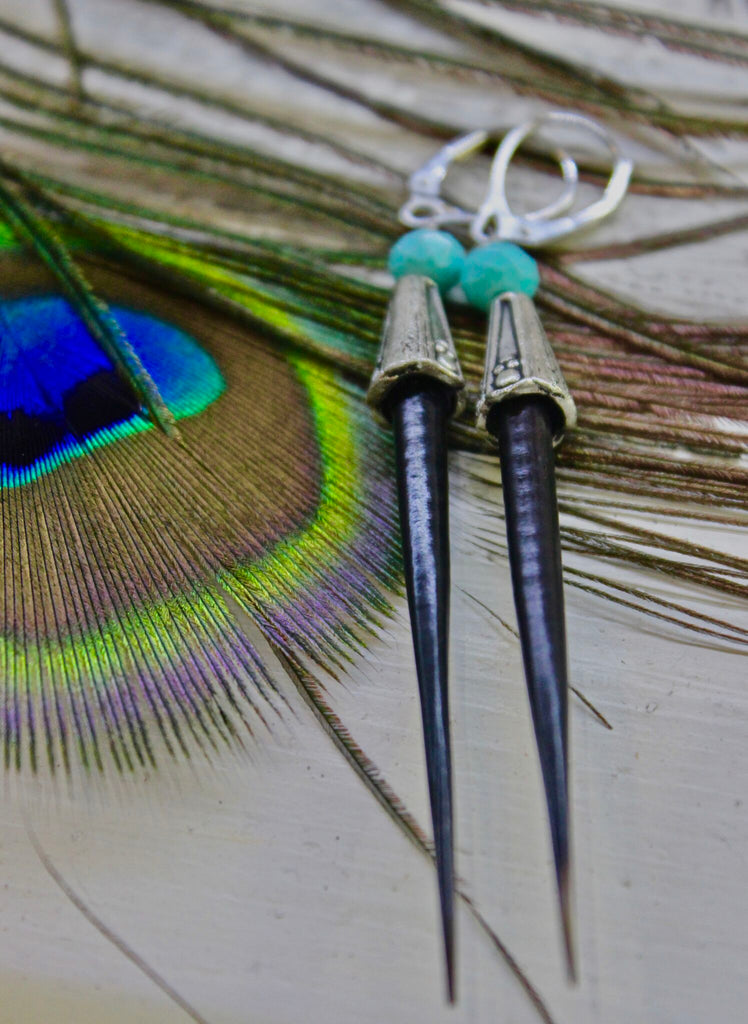 ObscurO Jewelry Porcupine Quill Earrings
$72.00
Very Unique and beautiful black porcupine quill earrings with sterling silver and turquoise beads with sterling silver hook closures. 
Come in various lengths in black, brown, white. 
Email us at shopmedianoche@gmail.com for photos of styles we have in stock!
Each pair is unique.
Fun Fact: Porcupine Quill Art began with Native Americans who used the decorative quills in clothing and ritual wear. Porcupines were abundant on their land.
Porcupine quills have been ethically sourced. 
Jill Shropshire is a Jewelry Designer from Richmond, Virginia.