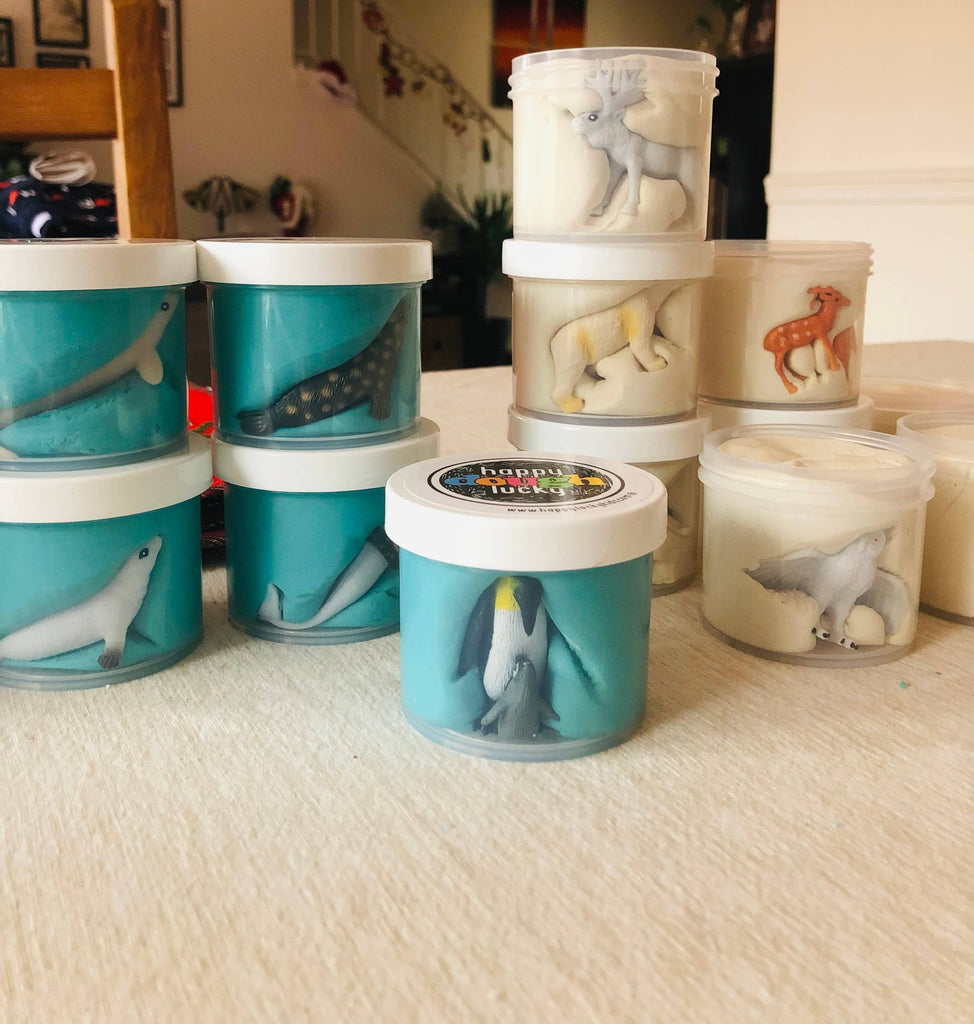 Deep Sea Blue Sensory Play Dough (2 container sizes available)
$8.00
Kids love our dough because it is super soft, has a great texture and is just plain FUN! Dive in this deep blue dough to find hidden sea creatures. Parents love it because it keeps their kids busy, encourages open-ended play, promotes fine motor development, promotes cognitive growth, and engages many senses at once. This dough is the PERFECT party favor or gift idea. The container includes:
super soft ocean blue dough

1 large sea creature in small container; 3 large sea creatures in large container

airtight, reusable container
This dough is non-toxic, made with natural ingredients, doesn't crumble or dry fast and last up to a year if you keep it in the container!