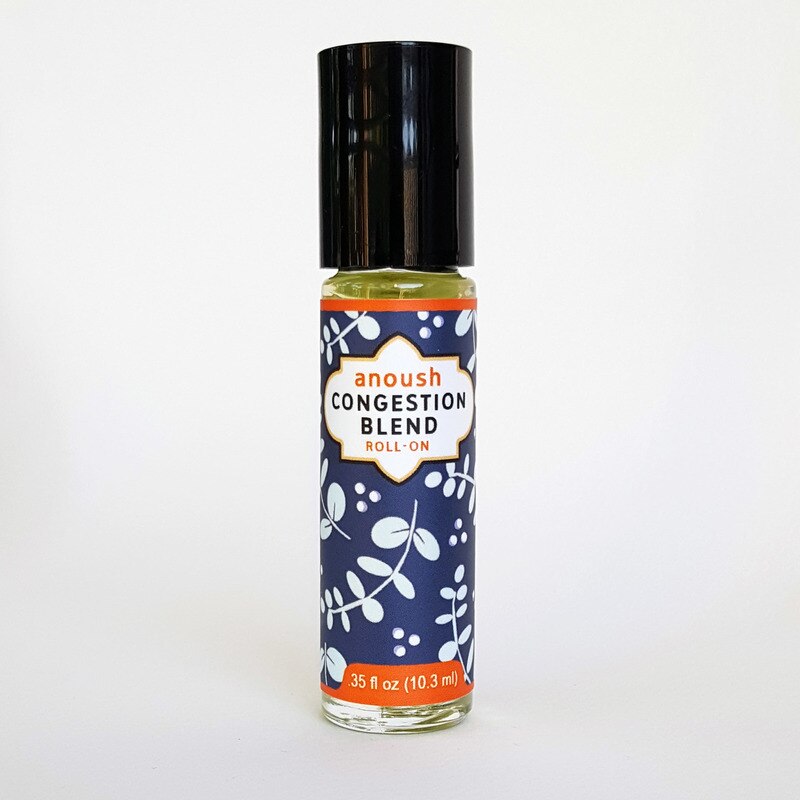 Anoush Congestion Blend Essential Oil Roll-On
$10.00
This blend helps soothe and clear sinus congestion, and supports the immune system. Diluted in a base of grapeseed oil, it's safe for use directly on skin. Carry it with you and roll it over sore sinuses or the palms of your hands throughout the day, or massage it into the soles of your feet before bed. Not suitable for pregnant women or children under 12. 
Suitable for aromatherapy
Pure essential oils in grapeseed oil, no alcohol or synthetics.
Handmade in small batches, fresh for you! 
Please use care; oils may irritate skin or stain fabric.

One .35 oz glass bottle. Not for internal use.