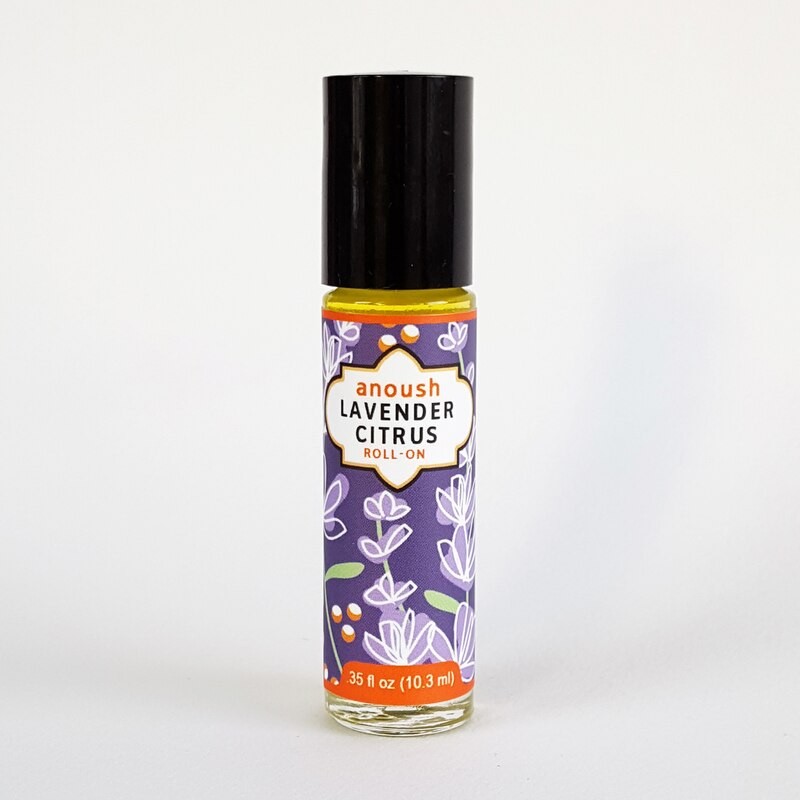 Anoush Lavender Citrus Essential Oil Roll-On
$10.00
Beat the blahs with this cheery blend of soothing French lavender and sunny Mediterranean citrus!
In a base of organic jojoba oil, ready to wear.
Suitable for aromatherapy
Pure essential oils in jojoba oil, no alcohol or synthetics.
Handmade in small batches, fresh for you! 
Please use care; oils may irritate skin or stain fabric.

One .35 oz glass bottle. Not for internal use.