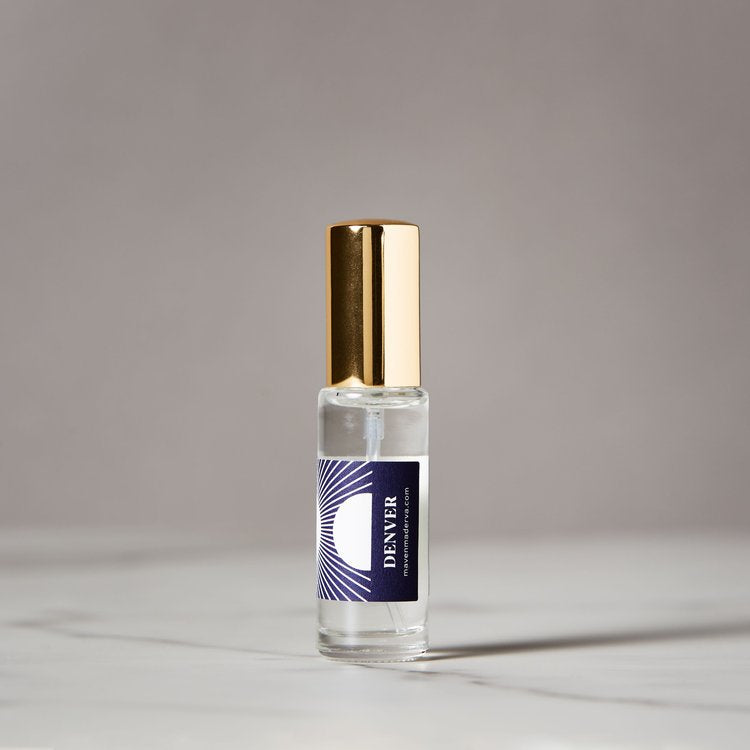 Maven Theory Denver Fragrance Mist
$15.00
New product from Richmond, VA maker, Maven Made! 
Woodsy, sharp and heady, Denver captures a unique combination of native Colorado flora. Be prepared for notes of marijuana (the good kind), mountain sage, cedar and agarwood with a touch of amber resin for sweet balance. 
Key aromas: cannabis, sage, cedar, agarwood, sage and amber
This is a 7ml mist.