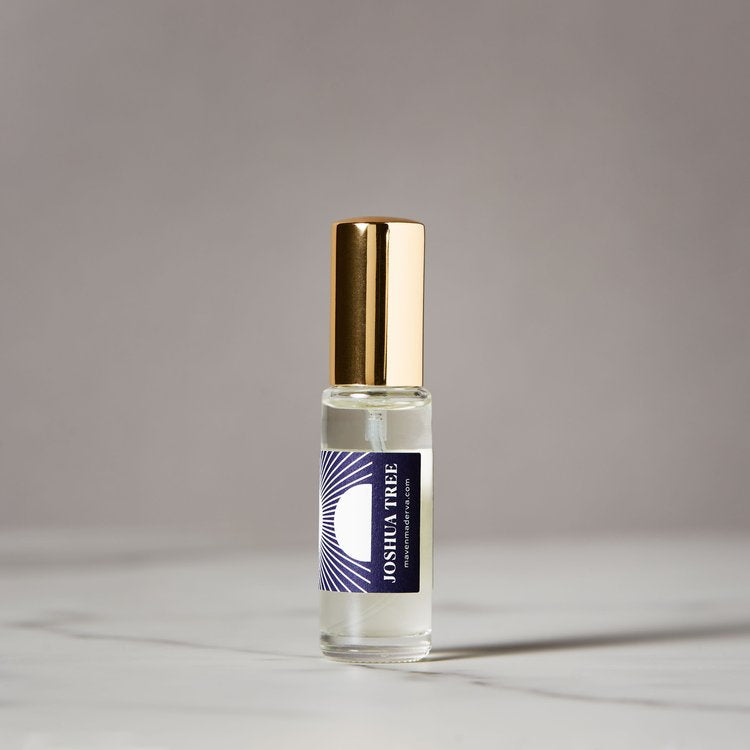 Maven Theory Joshua Tree Fragrance Mist
$15.00
New product from Richmond, VA maker, Maven Made! 
Natural and invigorating, Joshua Tree captures earthy notes and wears so beautifully, be prepared to be asked, "what are you wearing?". With grounding notes of desert juniper, vetiver root, pink pepper, and a touch of patchouli, this vibrational fragrance may invoke feelings of renewal, expansion, and grounding.
Key aromas: pink pepper, juniper, vetiver and patchouli
This is a 7ml mist.