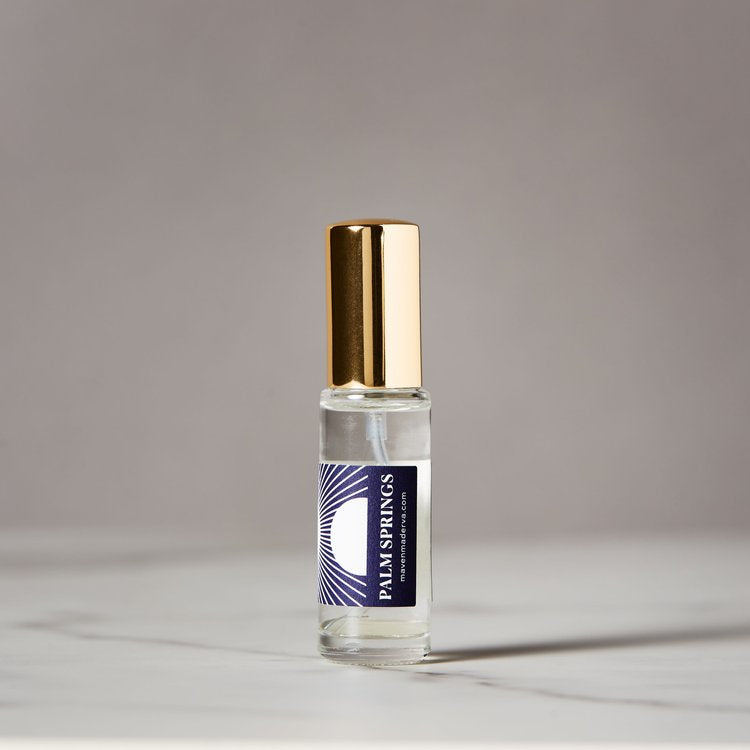 Maven Theory Palm Springs Fragrance Mist
$15.00
New product from Richmond, VA maker, Maven Made! 
Palm Springs embodies that feeling when you get out of the shower with fresh and green notes of sweetgrass, desert bluebell, fresh cucumber and jasmine, this aroma may arouse feelings of wiping the slate clean, simplicity and renewal.
Key aromas: cucumber, sweetgrass, jasmine and bluebell
This is a 7ml mist bottle.