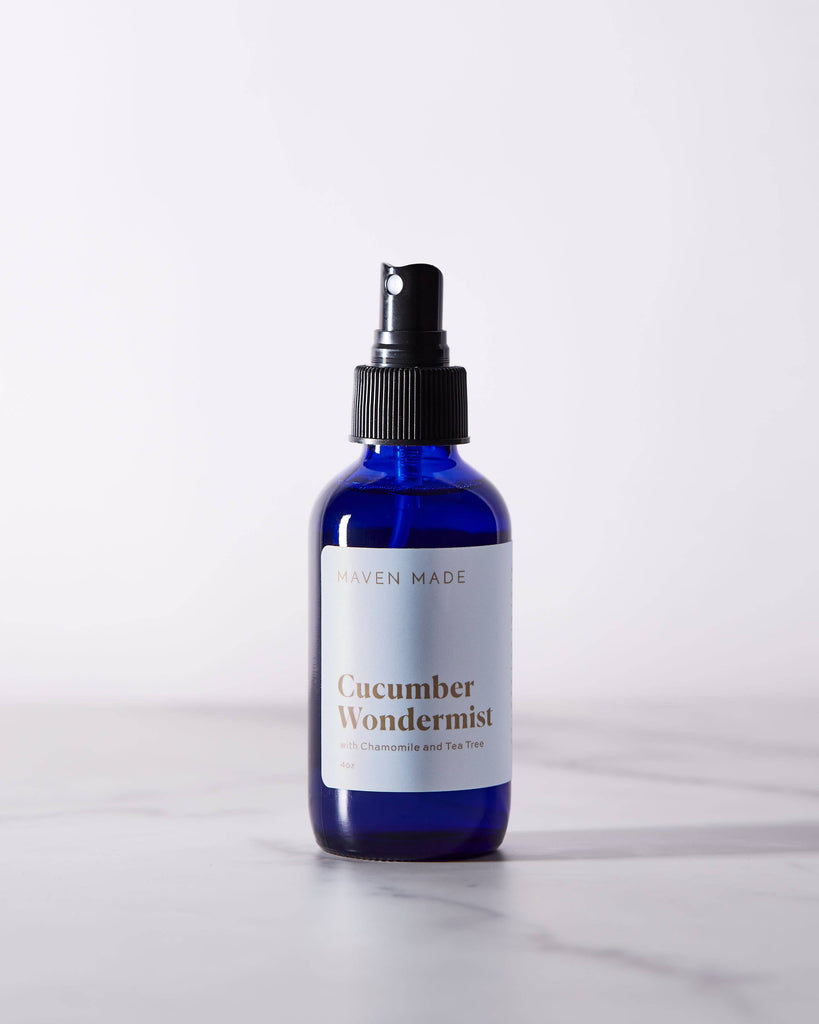 Maven Made Cucumber Wondermist
$9.00
This antioxidant-rich mist combines refreshing plant hydrosols and extracts in an effective and aromatic facial mist. Cooling cucumber and calming chamomile tames redness and supplies skin cells with antioxidant-rich hydration while bacteria-fighting tea tree helps reduce and fight acne and inflammation. 
INGREDIENTS:
*A refreshing combination of hydrosols (cucumber, chamomile, rose),
*Tea tree floral water,
*Cucumber extract,
*Lactobacillus ferment
*certified organic; all ingredients are 100% plant-based
Use after cleansing. Shake first, then mist face. While the skin is still damp, apply Maven Made Facial Serum (or moisturizer of your choice) to seal in the hydration. Store the bottle in the fridge to extend shelf life and to enhance the experience. Comes in a 4oz glass misting bottle.