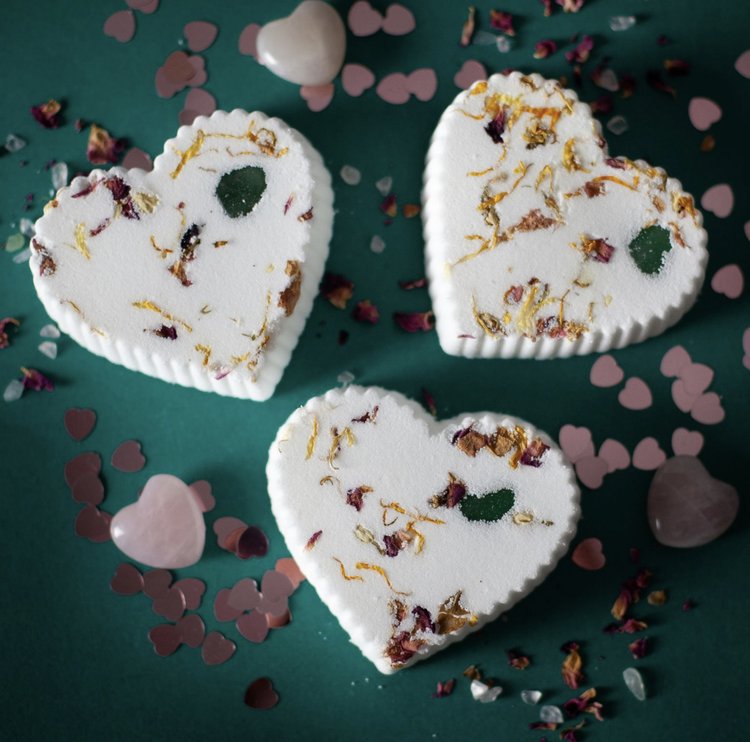 Love Blossoms Aventurine Crystal Bath Bomb
$14.00
A classic scalloped heart bath bomb with soul cleansing scent brimming with positive vibes. Green foliage + coriander + pineapple + jasmine + cedar + rosewood + black pepper essential oil blend with calendula + clover + rose petal + protection herbs blossom, petals and leaves embedded with a tumbled aventurine crystal.
Crescent City Swoon bath bombs are created with the bestselling fragrances, limited + organic ingredients, and each and every one is handmade with intention and care.
Baking Soda, Citric Acid, Organic Coconut Oil, Phthalate Free Fragrance and/or Essential Oil Blends, and Petals + Blossoms + Leaves.
Vegan, Cruelty Free, Phthalate Free and Paraben Free.
Please note this product contains a nut oil.
Shrink wrapped in recycled polyolefin.
As with all handmade products, there may be slight variations in appearance.