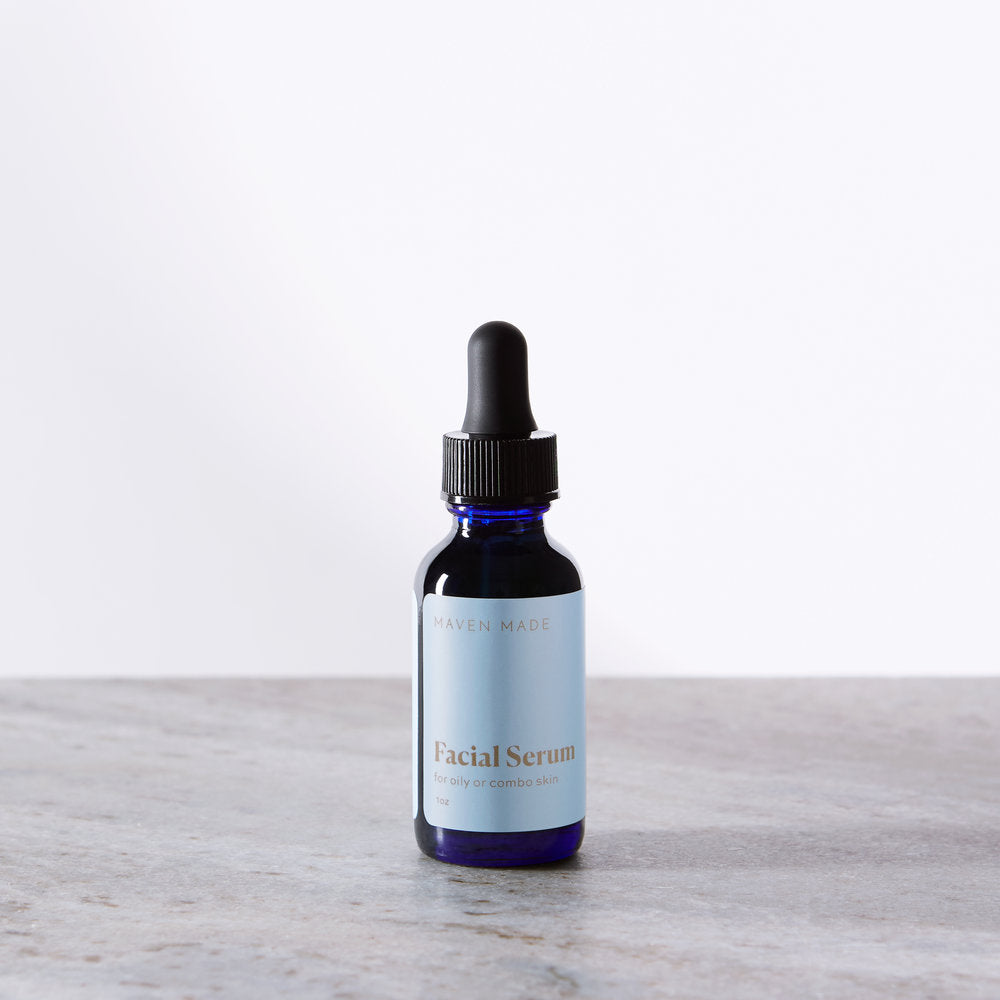 Maven Made Facial Serum: Oily, Normal & Combination Skin
$30.00
For optimal results, we recommend spraying our hydrating Rosewater Wondermist on clean skin before applying the Facial Serum to improve absorption.

GOLDEN JOJOBA* dissolves excess oil and stimulates collagen production
EVENING PRIMROSE* heals dry or itchy skin and fights hormonal breakouts
APRICOT KERNEL moisturizes, hydrates and protects 
LAVENDER* heals and nourishes all skin types 
CARROT SEED* strengthens skin by stimulating new cell growth
GERMAN CHAMOMILE calms redness and skin irritation
GERANIUM* brightens, evens complexion and reduces breakouts
*certified organic | all ingredients are 100% plant-based
Use as a moisturizer: Apply 3 – 6 drops in your hand, rub, apply to face and neck in the morning and evening or add a few drops to your body lotion or oil.
Use as a face scrub: add 2 tsp organic cane sugar to palms and 8-10 drops of Serum. Gently massage into skin, rinse with warm water, and pat dry.