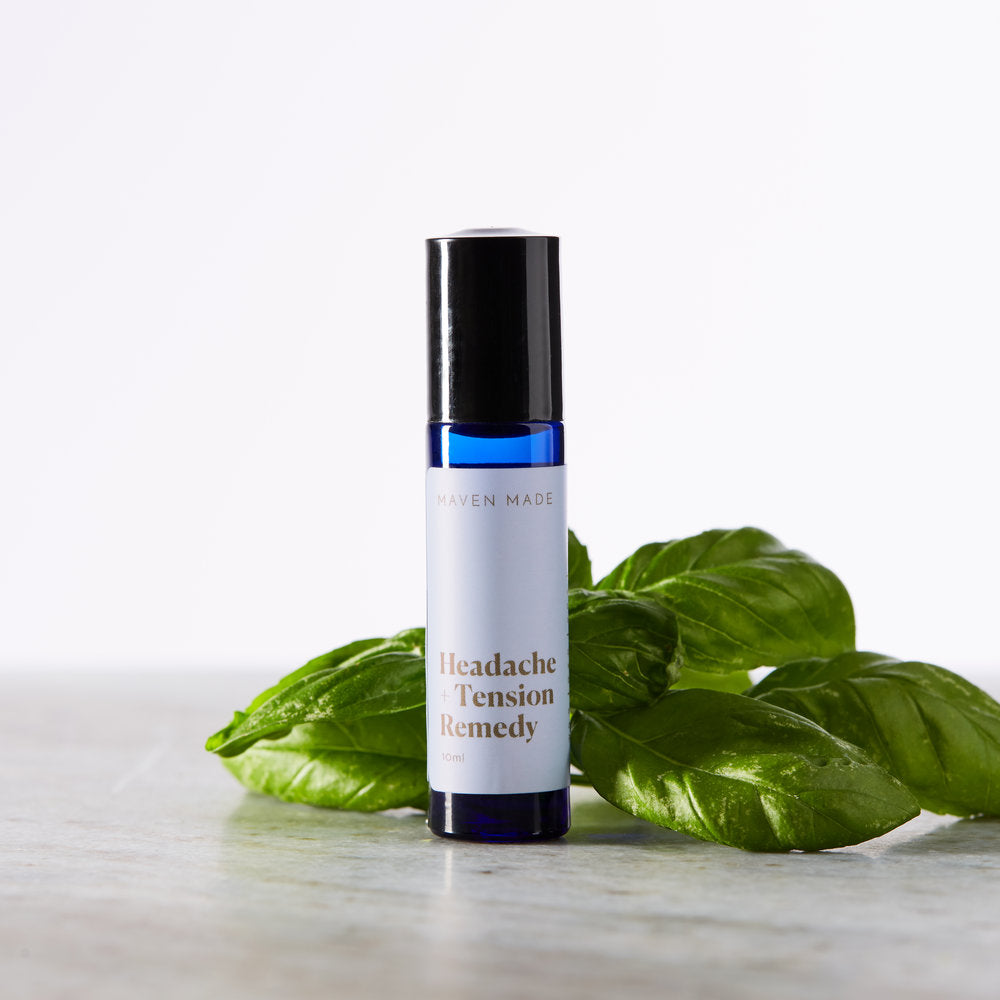 Maven Made Headache & Tension Remedy
$20.00
This 100% plant-based roll-on blend tames headaches and migraine-related symptoms, eases hangovers, and calms nausea or fatigue.
PEPPERMINT* relaxes head tension and eases nausea
LAVENDER* calms the mind, relaxes mood and relieves spasms
BASIL natural muscle relaxant and reduces pain
GRAPESEED* antioxidant-rich carrier oil
*certified organic | all ingredients are 100% plant-based
To use for headaches, hangovers or migraines, roll across the forehead, behind ears or back of the neck. For nausea, roll clockwise on abdomen or behind ears.