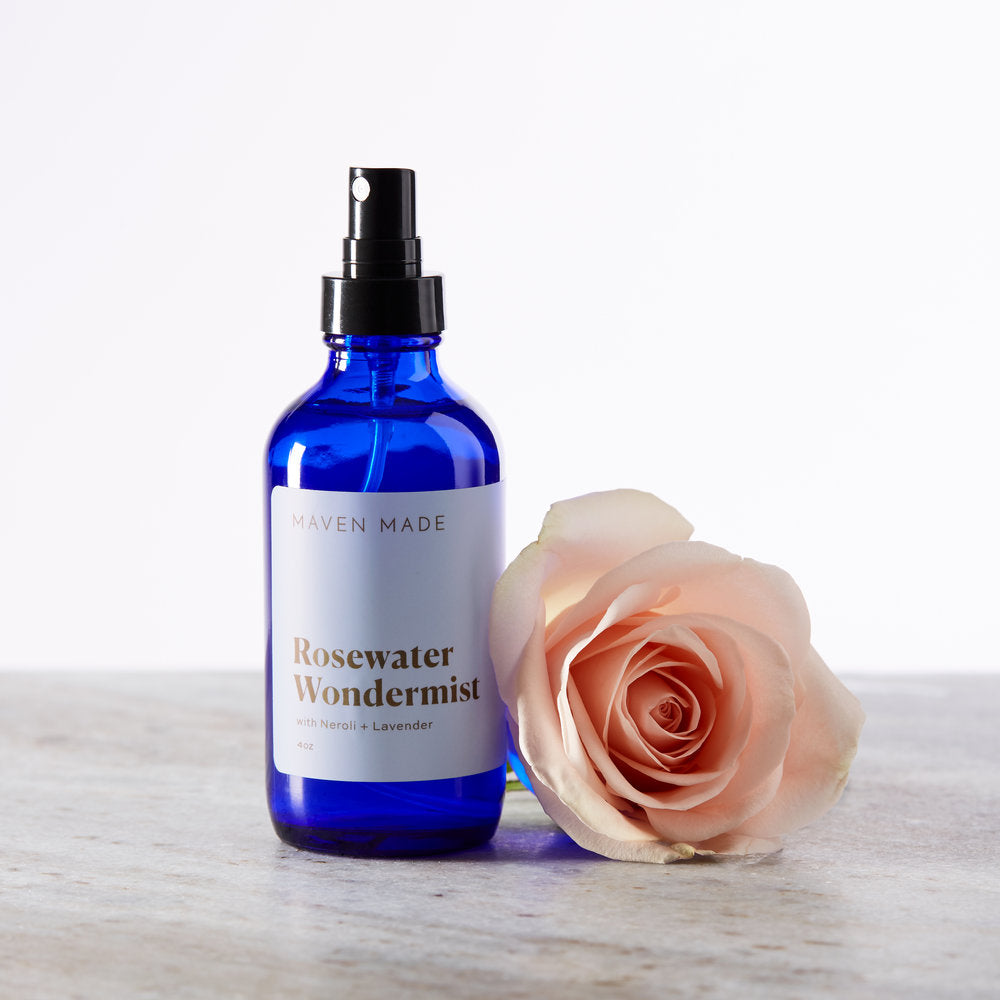 Maven Made Rosewater Wondermist
$9.00
The Rosewater Wondermist does everything. It revitalizes dull skin, moisturizes, soothes irritation, sets makeup, and cools sunburns. It is recommended to use this product as a first step (applied to clean dry skin) before applying our bestselling Facial Serum to improve absorption.
Ingredients:
FULL MOON CHARGED ROSE HYDROSOL* (naturally balances pH and soothes sensitive skin)
YLANG YLANG HYDROSOL* (balances problematic skin)
LAVENDER HYDROSOL* (promotes healing and reduces inflammation)
NEROLI HYDROSOL* (tones and hydrates)
*certified organic | all ingredients are 100% plant-based
Option between a 4oz bottle or sample size 10ml bottle.