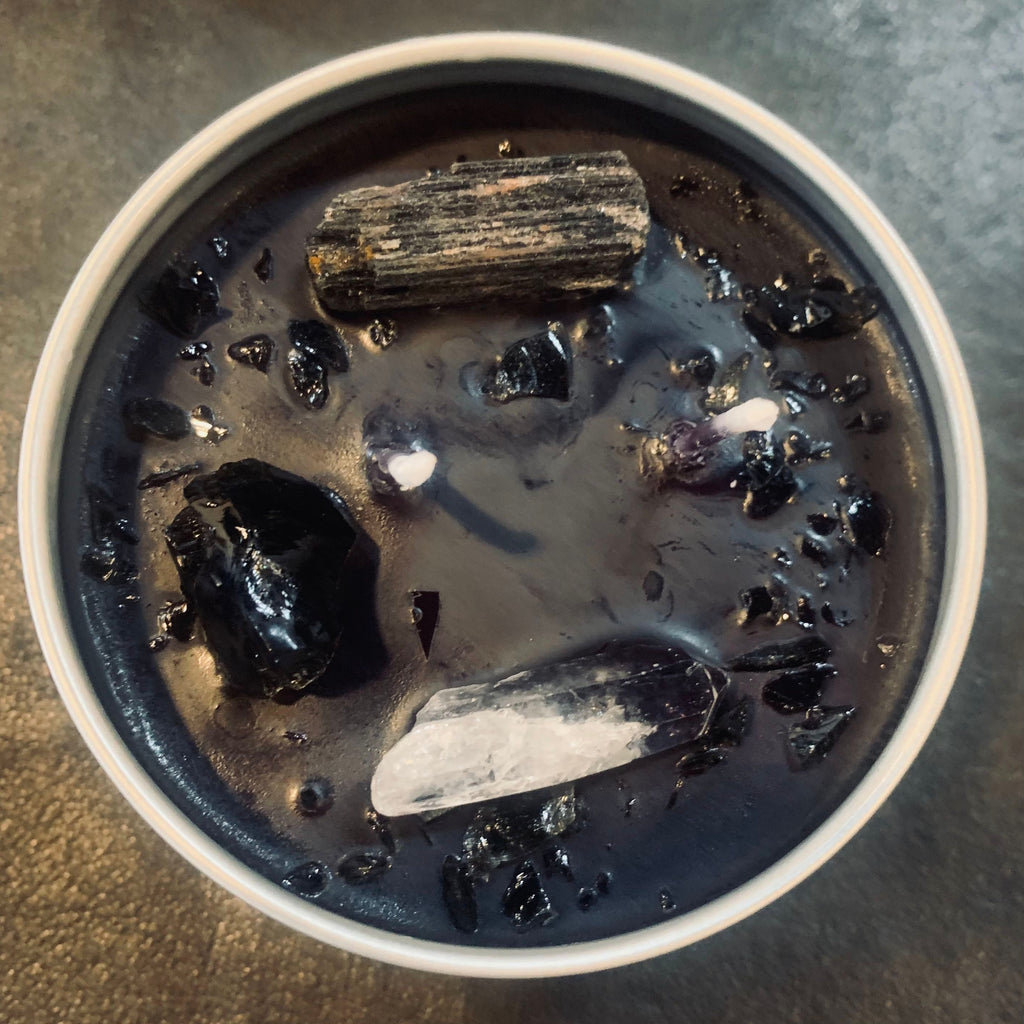 BANISH Hand-Poured Soy Travel Candle
$14.00 $18.00
MediaNoche Meditations "BANISH" Agar & Tonka 8oz Travel Candle
Haters got you down? Surrounded by bad vibes negativity?
Banish that Evil and clear your home with Our BANISH Black Protection Candle.
Deep jet black wax topped with hand-crushed Black Tourmaline and Obsidian for grounding and protection.
A single Clear Quartz crystal point projects your focused intention into the universe.  Place crystal horizontal and direct intentions outward.
When your soy candle is finished, scoop your crystals out with a spoon & wash them with soap and water. Then place your crystals on a windowsill, bedside table, or in a potted plant to continue enjoying them. 
Your candle comes in an 8oz travel tin!

Hand-poured candle made from American farmed non-GMO soy wax. Each candle has two wicks to prevent tunneling and provide an even burn. Burn time is approximately 35 hours.
Candles are hand-poured in small batches. Because they are all one-of-a-kind, they may not look exactly the same as those pictured. 
Each candle comes gift boxed and includes a card with details about the crystals and healing properties.