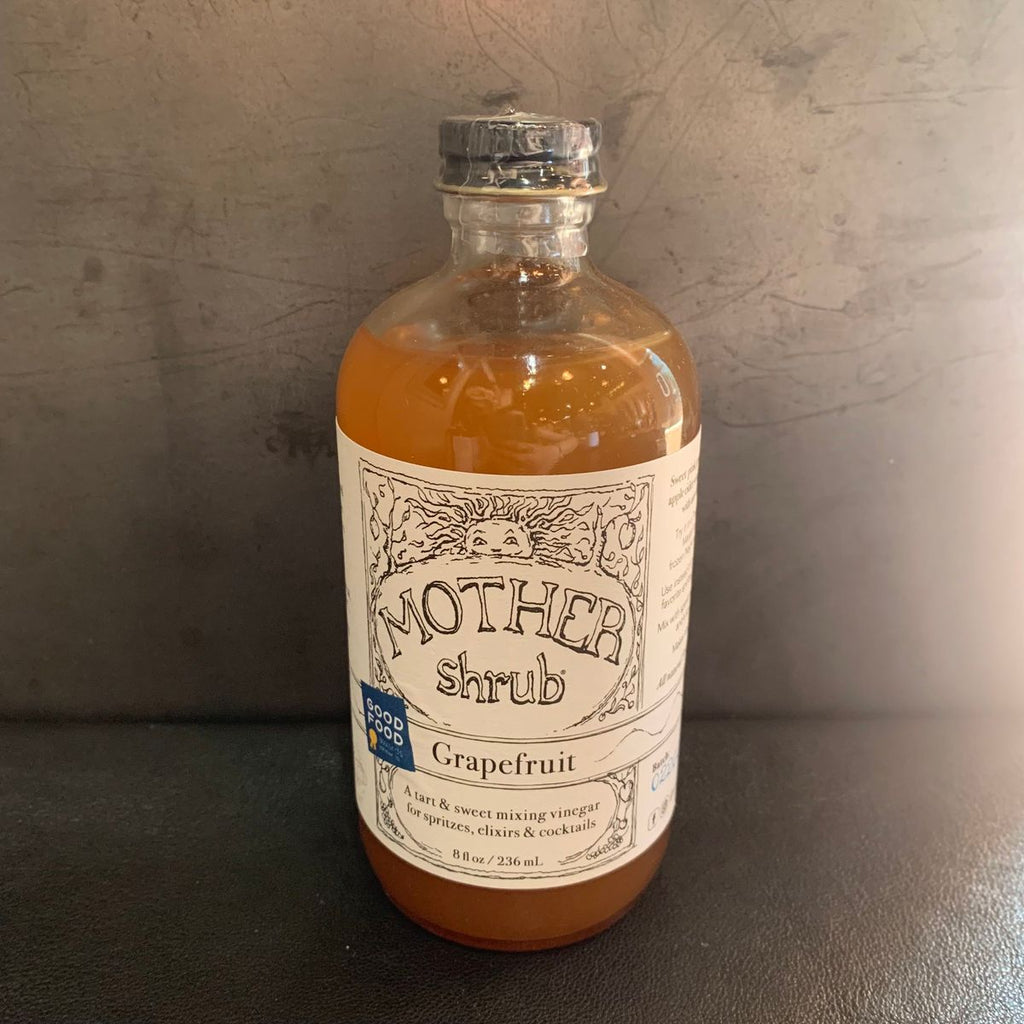 MOTHER Shrub Grapefruit Drinking Vinegar
$13.00
Award-winning drinking vinegars for cocktails, sodas and cooking. Delicious in dressings and marinades. All natural. Handmade.
A combination of unfiltered, organic apple cider vinegar, pressed organic pink grapefruit and organic cane sugar, MOTHER shrub Grapefruit is excellent paired with tequila for a Paloma, shrub-style, or mix with sparkling water and garnish with rosemary for a refreshing soda. 8oz. 
Ingredients: organic grapefruit juice and pulp, unfiltered organic apple cider vinegar, organic cane sugar.