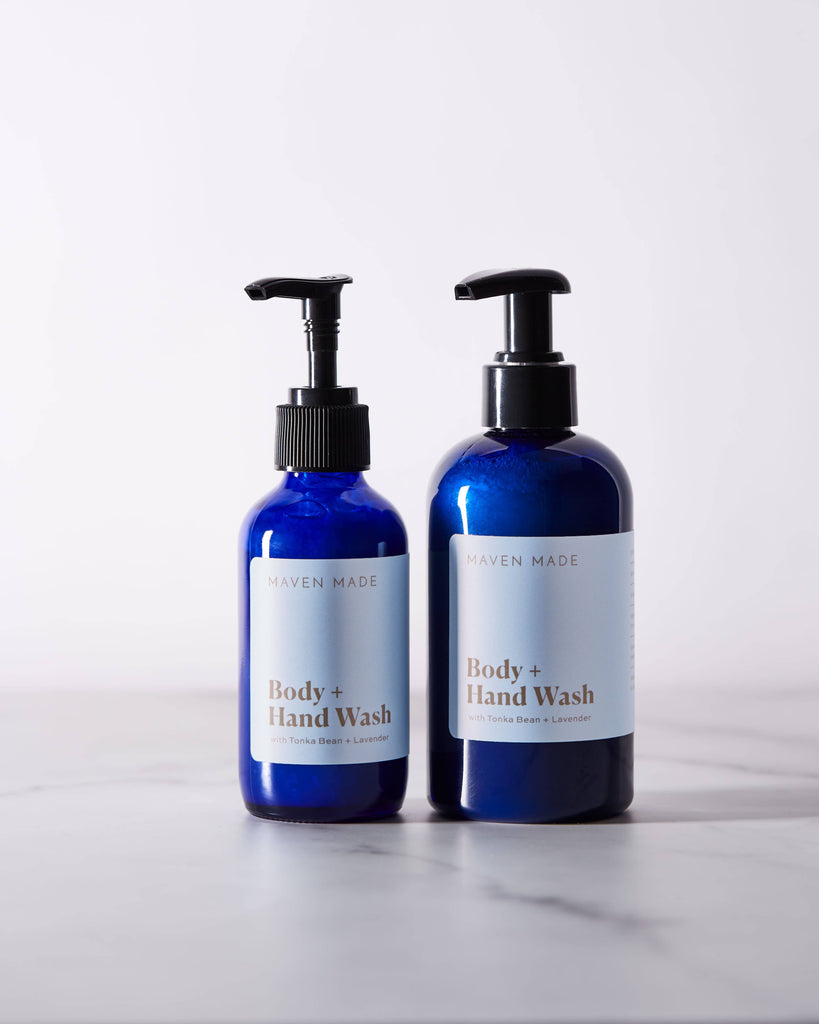 Maven Made Tonka Bean and Lavender Hand & Body Wash
$16.00
A customer favorite aroma, now offered as a gentle wash for your body and hands! This soothing plant-based liquid combines notes of herbal lavender and sweet tonka bean for an aromatic washing experience. Expect this formula to have silky soft texture - a little goes a long way!
Ingredients: aloe juice*, saponified oils of coconut*, shea butter*, olive*, sunflower* & jojoba*, glycerin*, guar gum*, calendula extract*, rosemary extract*, vitamin e, lavender* and tonka bean essential oils *certified organic | all ingredients are 100% plant-based
Pump desired amount into your hands or cleansing tool of choice. Lather, inhale, and rinse - you know the drill. Each bottle is mindfully-crafted (meaning we don't make product if we're stressed or in a funky mood) in fresh small batches for optimal results.
The 4oz is packaged in a cobalt glass bottle and the 8oz in a bpa-free plastic bottle.