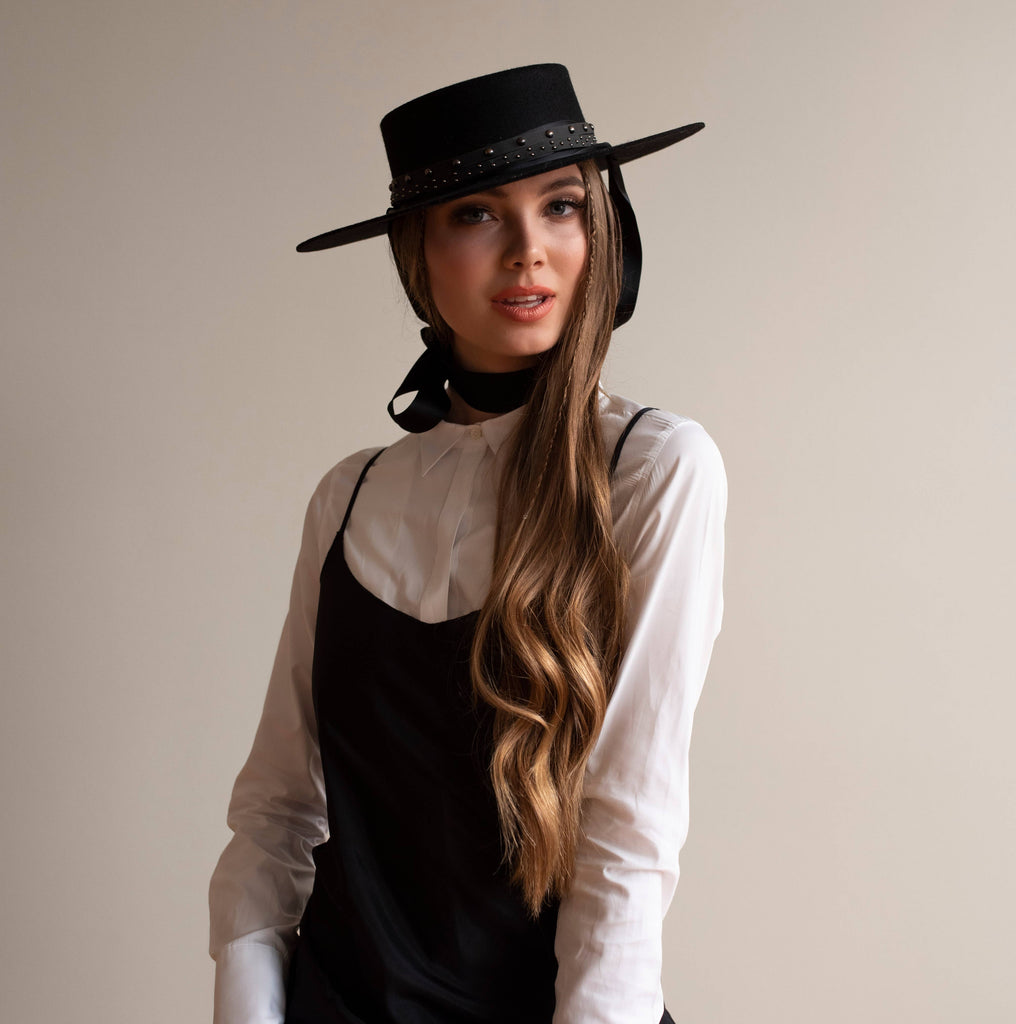 Giovannio x Cha Cha's House Bonnie
$145.00 $180.00
Western elegance with a touch of rock n roll. Bonnie is a stiff, flat brim shallow crown bolero hat. Features satin ribbon topped with vegan leather studded hat band. The satin ribbon goes around the front of the crown falling through two grommets so it can be worn as a chin strap, or to tie your hair back. 

Designed by hat maker Cha Cha's House Of Ill Repute in her studio in NYC, for the Giovannio X Cha Cha's House label. 
Dimensions: Circumference 58 CM; Brim Size 4"; Crown Height 2.75"
Materials: Bonnie is made of 100% wool felt ex. trim
Bonnie is one size and features an adjustable inner band to ensure a comfortable fit!