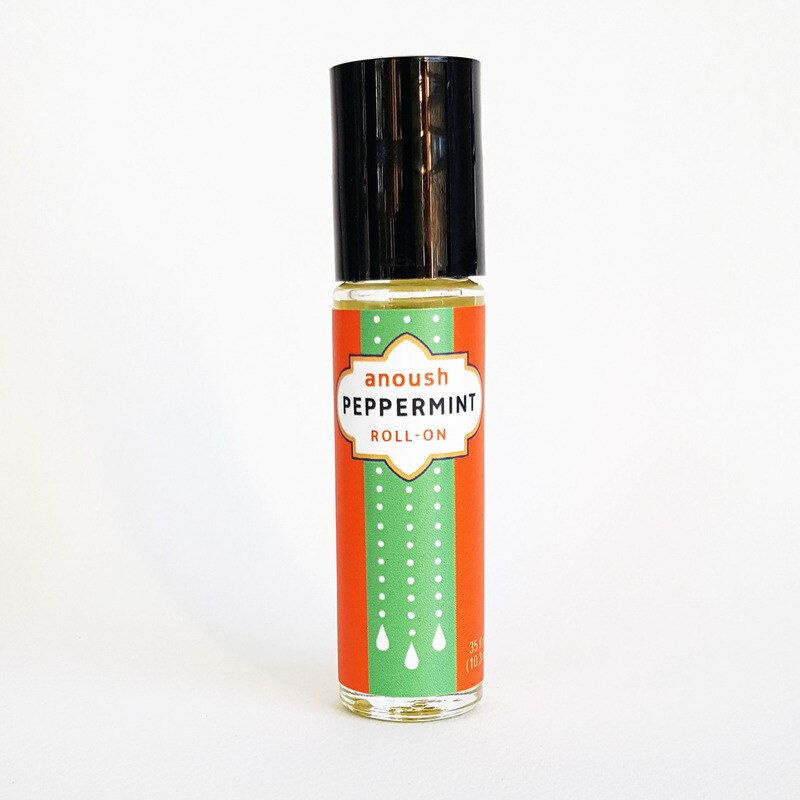 Anoush Peppermint Essential Oil Roll-On
$10.00
Invigorating, fresh peppermint essential oil, blended in a grape seed oil base for easy and safe use on the go.
Roll on and recharge!
Suitable for aromatherapy
Pure essential oils in grapeseed oil, no alcohol or synthetics.
Handmade in small batches, fresh for you! 
Please use care; oils may irritate skin or stain fabric.
One .35 oz glass bottle. Not for internal use.