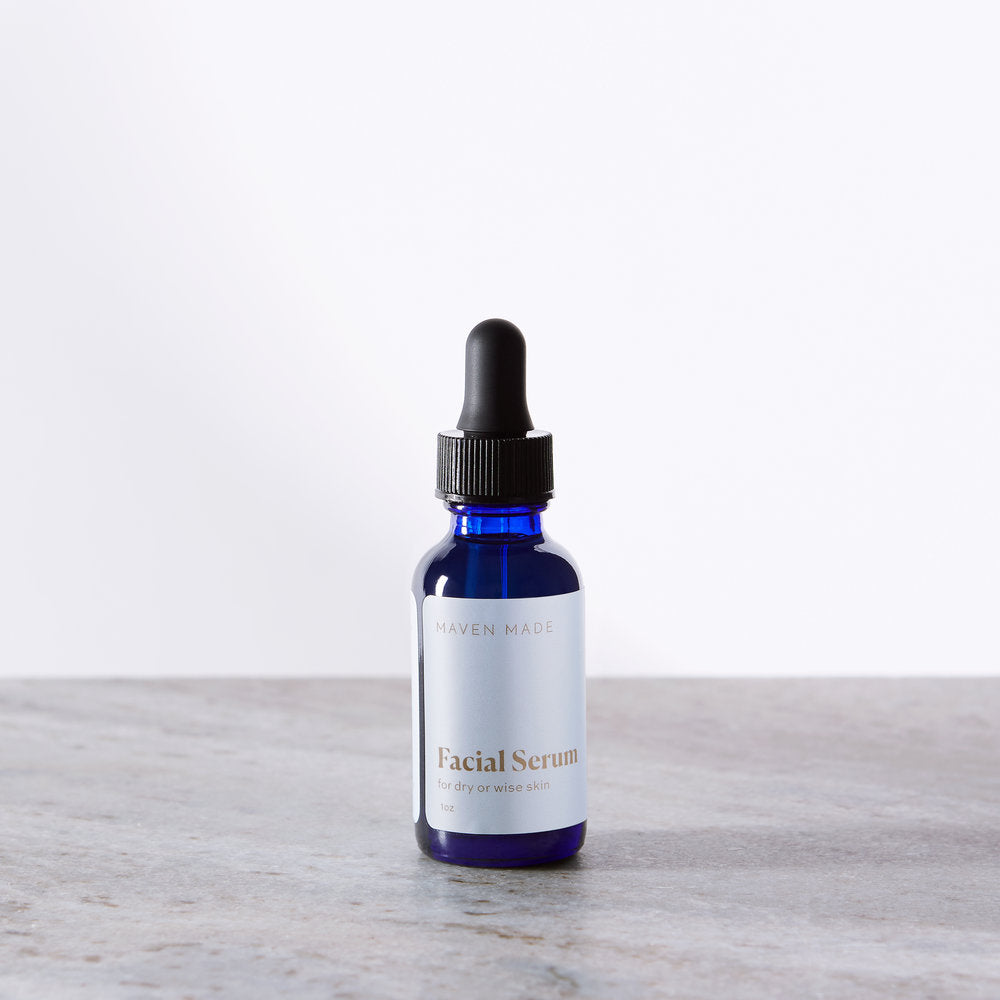 Maven Made Facial Serum for Dry or Wise Skin
$30.00
The oil-based serum goes on velvety smooth with a light floral aroma. Sweet as smells, the combination of powerful plant ingredients in this formula targets dry and mature skin to deeply moisturize, soften wrinkles, increase cellular regeneration and elasticity, and helps prevent future damage. By spraying our hydrating Rosewater Wondermist on clean skin before applying the Facial Serum to improve the serum's absorption and results.
CAMELLIA* reverses free radical damage and softens fine lines
EVENING PRIMROSE* lightens scars and heals dry, itchy skin
APRICOT KERNEL softens, moisturizes and prevents creasing
NEROLI enhances elasticity and keeps skin cells supple
FRANKINCENSE* plumps and hydrates skin
CARROT SEED* rejuvenates skin and stimulates new cell growth
GERMAN CHAMOMILE combats inflammation and reduces redness
*certified organic | all ingredients are 100% plant-based
Use as a moisturizer: apply 3 – 8 drops in your hand, rub, apply to face and neck in the morning and evening.
Use as a face scrub: add 2 tsp organic cane sugar to palms and 8-10 drops of serum. Gently massage into skin, rinse with warm water, and pat dry.